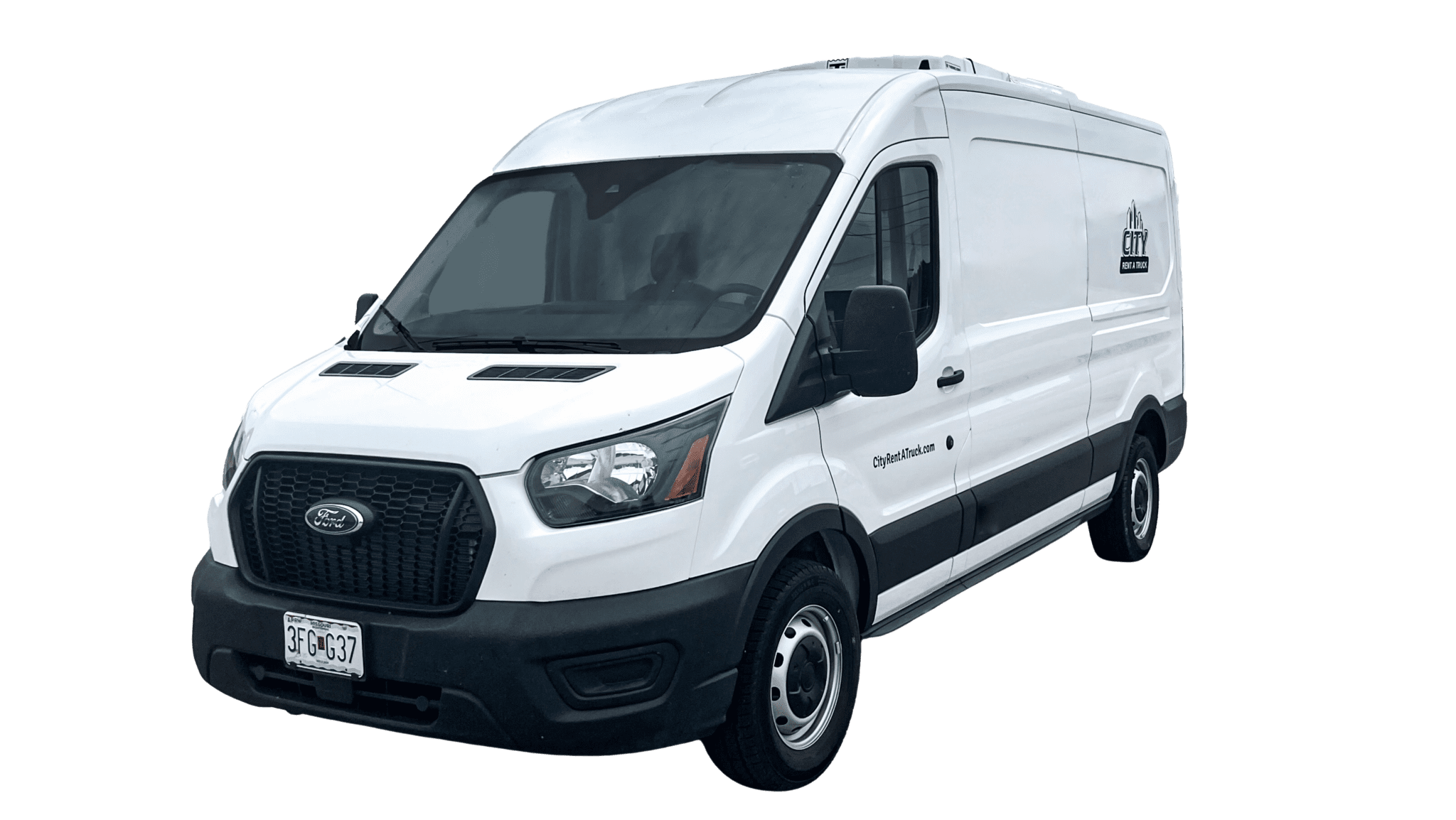 High Roof Refrigerated Cargo Van
Our refrigerated vans are the ideal solution for transporting perishables and other temperature-sensitive goods.
Our quick quote system customizes your package to meet your needs and budget. Whether you need your rental for a day, a week, or even a month, we are Work Ready On Demand and ready to find your right rental solution.
Refrigerated Interior
Keep perishables and temperature sensitive items cool even in the summer heat!
Added Space
Need more height in your van? Our refrigerated vans have a 6' foot interior height and extended length, making them ideal for larger items.
Specifictions
Features
Passengers: 2
Fuel Tank Size: 25 gallons
Max Cargo Length at Floor: 143.7"
Max Cargo Width: 70.2"
Max Cargo Height: 72"
Max Payload: 3,500 lbs
GVWR: 8,600 lbs
Clearance Height: 9'
Refrigerated Interior
Power Locks
Power Windows
Cruise Control
Bluetooth Sync
Back Up Camera