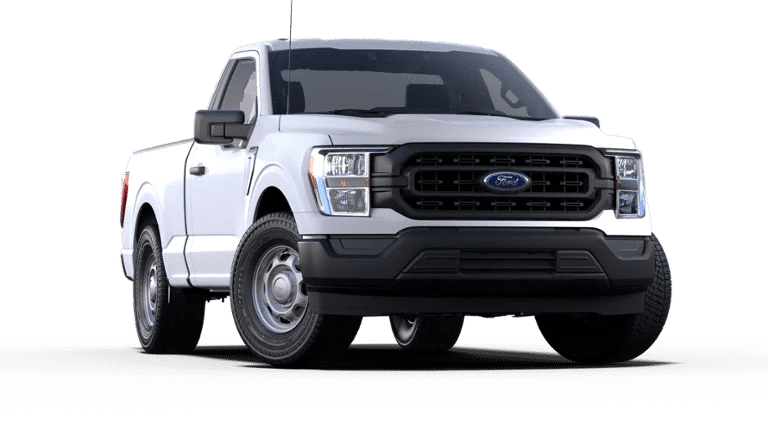 1/2 Ton Regular Cab Pickup
Need an economical way to move materials from place to place? Our ½ ton single cab truck rental is the most versatile option in our fleet. These pickups can carry up to 2,290 lbs of payload weight, with a maximum loaded weight of 6,950 lbs. They're perfect for time spent out on the road and on the job site, holding up to 2-3 people comfortably.
Our quick quote system customizes your package to meet your needs and budget. Whether you need your rental for a day, a week, or even a month, we are WorkReady on demand and ready to find your right rental solution.
Rent On Your Terms
It's never good for your bottom line to be stuck in a long-term contract that doesn't make sense for your project. We offer monthly, weekly, and even daily rentals to fit your needs and budget.
Added Features
Our single cab pickup rentals have added features to make your ride more comfortable, including trailer backup assist with SYNC, a trailer tow package and trailer brake controller, rear window defrost, bedliner, and 36-gallon extended range fuel tank.
Features
Specifications
Power Equipment Group
Cruise Control
Trailer Tow
Trailer Brake Controller
Power Windows
Power Mirrors
Bluetooth Sync
Back up Camera
Body Style: Crew Cab
Drivetrain: 4x4
Engine: 5.0L V8
Fuel Tank Size: 30 gal.
Bed Length: 8'
Max Payload Weight: 2,290 lbs.
Max Loaded Weight (GVWR): 6,950 lbs.
Max Trailer Tow Weight: 9,100 lbs.
[CAUTION! The GVW (Gross Vehicle Weight = combined base curb weight, cargo & passengers) or the GCW (Gross Combined Weight = GVW + Loaded Trailer Weight) must not exceed the GVWR, GCWR or the actual licensed weight rating of the truck]