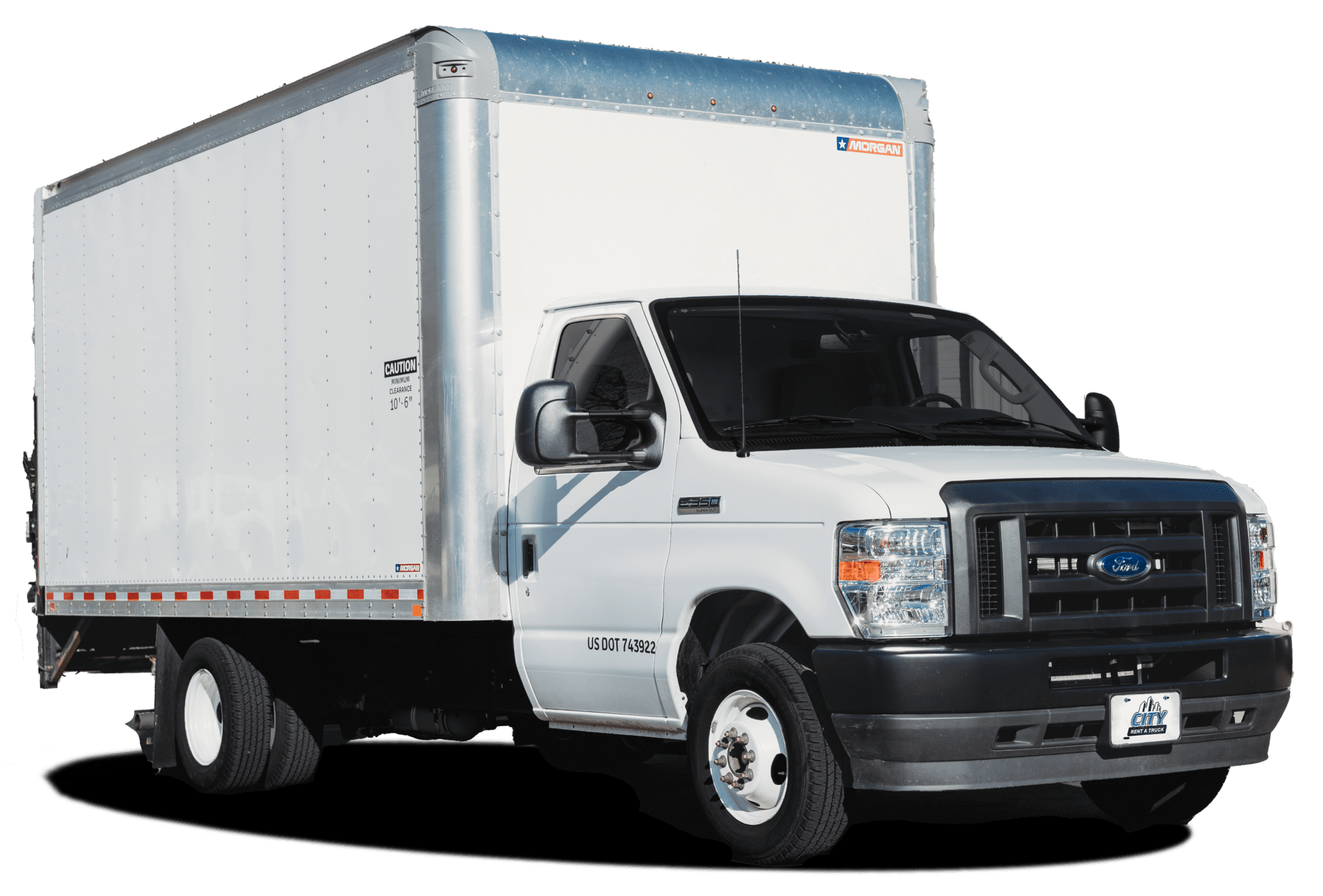 15' E350 Box Truck With Liftgate
Preparing for your next move or event? Our 15' E350 box trucks can help. These trucks are designed to carry light- to medium-weight items and can hold up to 7,330 lbs of payload weight. They also have a hydraulic liftgate for easier loading and unloading.
Our quick quote system customizes your package to meet your needs and budget. Whether you need your rental for a day, a week, or even a month, we are Work Ready On Demand and ready to find your right rental solution.
Load & Unload With Ease
Moving heavy or bulky cargo? This box truck with a Tommy Gate hydraulic lift makes loading and unloading equipment and materials easier and more efficient.
Small Size, Large Potential
Although this is our smallest box truck, you'll be surprised by how much you can fit in this 14' box.
Features
Specifications
Power Equipment Group
Cruise Control
AC
Liftgate
Body Style: Regular Cab
Passengers: 2
Drivetrain: 4x2
Engine: 6.2L V8 Gas
Fuel Tank Size: 40 gal.
Interior Length: 14'6"
Interior Width: 7'7"
Interior Height: 7'
Rear Opening Width: 7'2"
Rear Opening Height: 6' 3"
Liftgate Capacity: 1,600 lbs.
Load Height to Floor: 3'
Clearance Height: 10 '6"
Max Payload Weight: 7,330 lbs.
Max Loaded Weight (GVWR): 12,500 lbs.
[CAUTION! The GVW (Gross Vehicle Weight = combined weights of truck chassis, box, cargo & passengers) must not exceed the GVWR (Gross Vehicle Weight Rating) or the actual licensed weight rating of the truck]