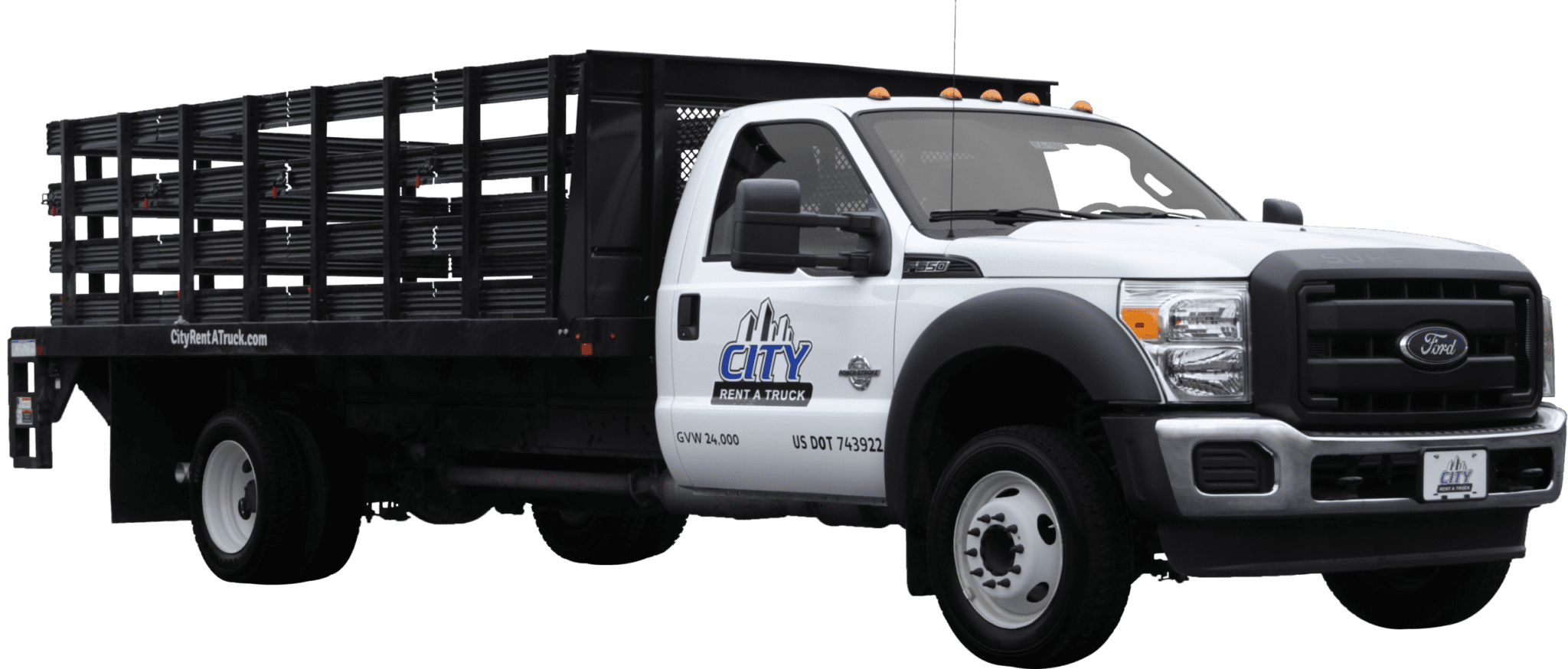 16' F550 Flatbed Truck
For smaller loads, our 16' F550 flatbed rental truck gets the job done. When hauling materials and equipment to and from job sites, you need a rental truck that can save you time, money, and effort. With hauling capabilities up to 12,730 lbs of payload weight, this smaller flatbed is great for quick turnaround projects.
Our quick quote system customizes your package to meet your needs and budget. Whether you need your rental for a day, a week, or even a month, we are Work Ready On Demand and ready to find your right rental solution.
Added Cargo Space
Flatbed trucks allow you to haul more stuff efficiently and safely, without having to worry about awkward shapes and sizes.
Increased Loading Flexibility
Flatbed trucks offer open sides and tops, making loading and unloading even easier. And our trucks are dock high, which makes it even more flexible when pulling up to a loading dock.
Features
Specifications
Cruise Control
AC
AM/FM/MP3/CLK
SYNC
Engine Block Heater
Liftgate
Body Style: Regular Cab
Drivetrain: 4x2
Engine: 6.7L Power Stroke Diesel
Fuel Tank Size: 40 gal.
Bed Length: 16'
Bed Width: 7'7"
Optional Rail Height: 40"
Liftgate Capacity: 2,500 lbs.
Max Payload Weight: 12,730 lbs.
Max Loaded Weight (GVWR): 19,500 lbs.
[CAUTION!: The GVW (Gross Vehicle Weight = combined weights of truck chassis, flatbed, cargo & passengers) must not exceed the GVWR (Gross Vehicle Weight Rating) or the actual licensed weight rating of the truck]