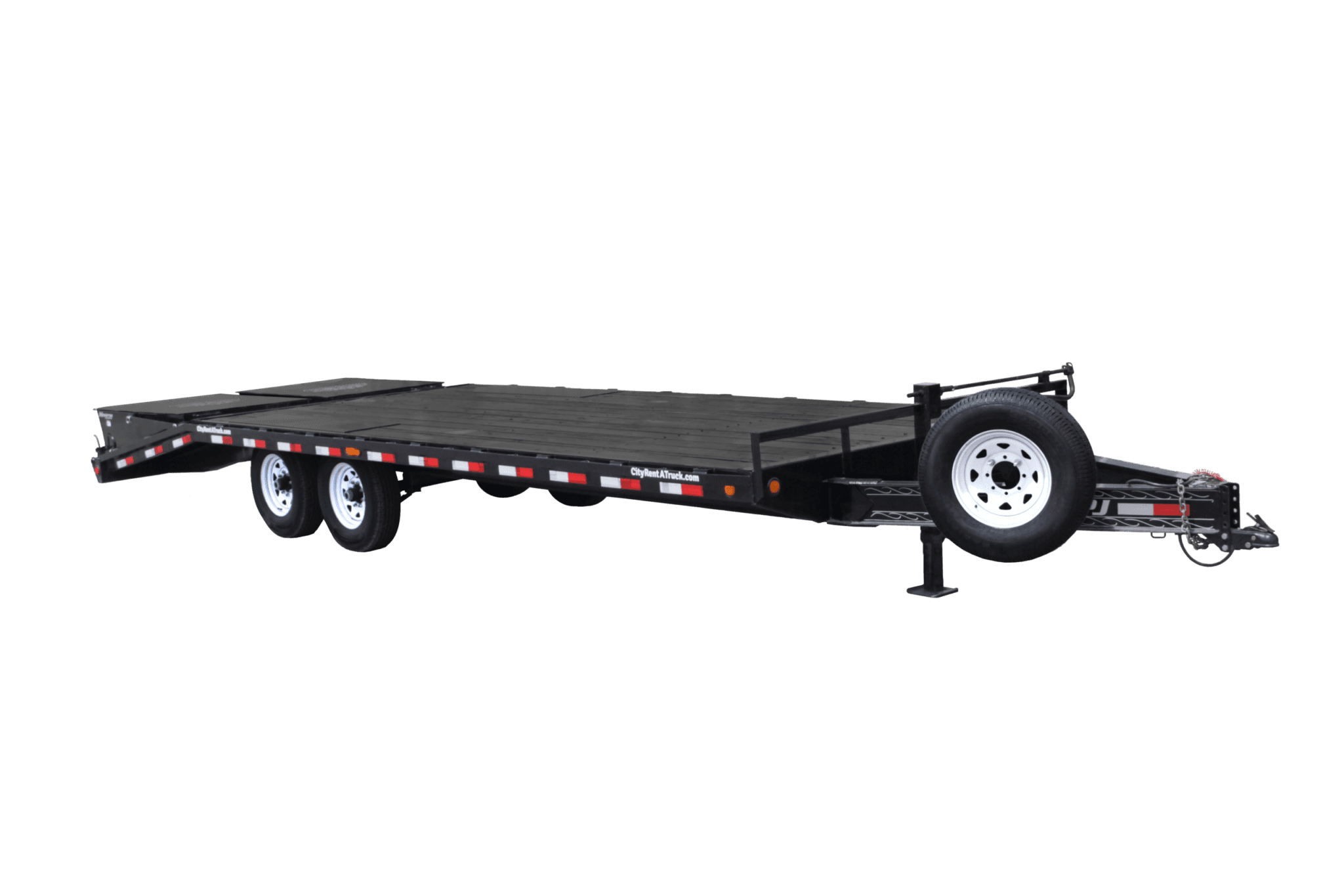 8x24 Deckover Trailer
Whether you're hauling cars, construction equipment, farm machinery, or supplies, City Rent A Truck Deckover Trailers are designed for maximum capacity hauling without the restrictions fenders can cause. With two axles at work, this trailer can haul up to 9,500 lbs. of payload weight. Note: A commercial insurance policy is required to rent.
Our quick quote system customizes your package to meet your needs and budget. Whether you need your rental for a day, a week, or even a month, we are Work Ready On Demand and ready to find your right rental solution.
More Deck Space
With a deckover trailer, you lose the bulky fenders that make storage more complicated. This deckover trailer offers more space and easier storage than other options—making it perfect for hauling vehicles.
24-Hour Rentals
Did you buy a vehicle from another state? You can rent a deckover trailer to help fill your needs. And unlike other companies, we charge every 24 hours rather than every calendar day, which can save you a day's rental charge.
Features
Specifications
Stake pockets
Unobstructed cargo deck
Versatile ramps; store flat to extend length or vertical at 43"W x 57"L
Hitch Type: Conventional
Hitch Ball Size: 2 5/16"
Electrical Connection: 7-way blade
Dimensions at Floor: 97"W x 224" L (add 67" with dovetail)
Load Height to floor: 33 ½"
Brake Type: Electric
Max Payload Weight: 9,500 lbs.
Max Loaded Weight (GVWR): 14,000 lbs.
Number of Axles: 2
Number of Axles: 2
Rental Requirements: Commercial Insurance Policy