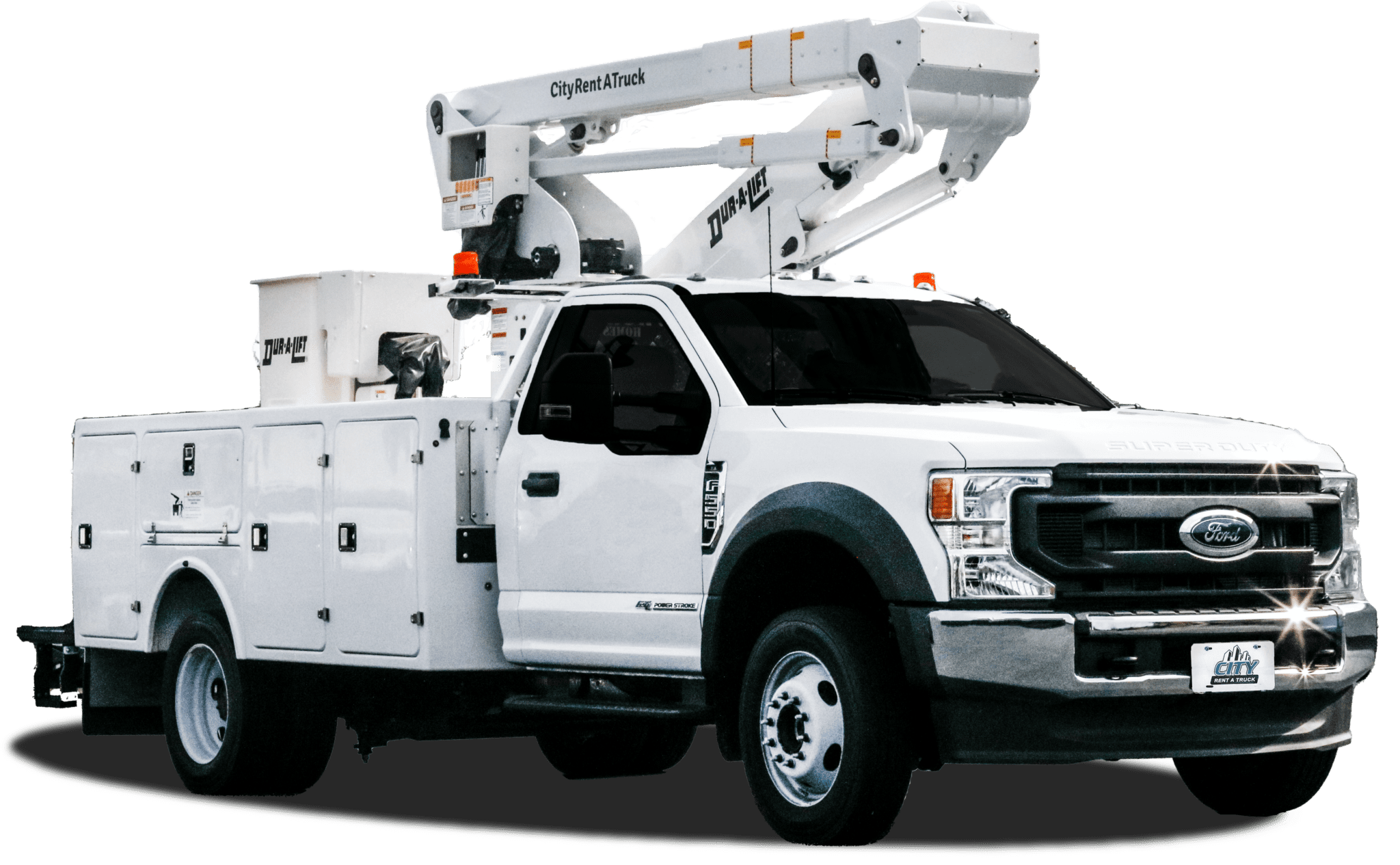 F550 Insulated Bucket Truck
Our F-550 Insulated Bucket Truck rentals are designed to lift a person up to 46 feet in the air. This will allow you and your crew to effectively complete jobs that could not otherwise be easily or safely accomplished.
Our quick quote system customizes your package to meet your needs and budget. Whether you need your rental for a day, a week, or even a month, we are Work Ready on Demand and ready to find your right rental solution.
Side Panel Storage Compartments
Each side of the truck comes equipped with easily accessible compartments making storing your tools and equipment a breeze.
Insulated Bucket
The insulated bucket on this truck prevents electricity from flowing through the boom, damaging the equipment, or potentially electrocuting the operator.
Specifications (Specs May Vary)
Features
Cab Type: Single
Model: F550
Basket Type: Insulated
Basket Capacity: 400 lbs.
Basket Dimensions: 24" X 24" X 42"
Working Height: 47'
Side Reach: 28'
Lift Weight: 2,450 lbs.
Articulating Arm Travel: -5° to 81°
Main Boom Travel: -25° to 75°
Extension Travel: 110.5"
GVWR: 19,500 lbs.
Max Tow Weight: 18,500 lbs.
Fuel Type: Gasoline
Side Panel Storage
Trailer Tow
Power Locks
Power Windows
Cruise Control
Back up Camera