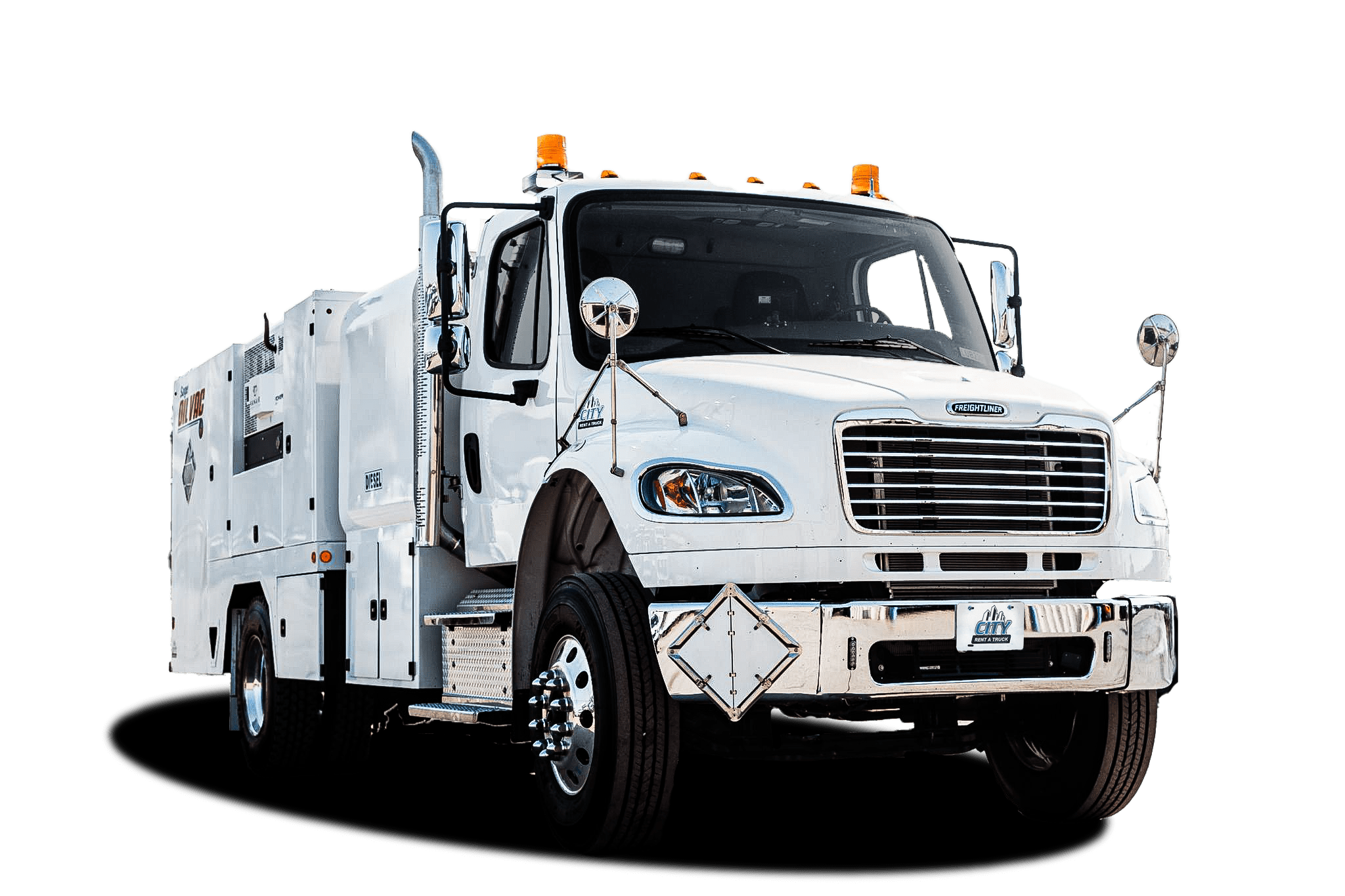 Fuel and Lube Truck
Fuel and lube trucks are the ideal solution for safely transporting liquid fuels and oils to job sites, allowing you to service and fuel vehicles wherever you are working. They also come equipped with side panel storage compartments for your tools!
Our quick quote system customizes your package to meet your needs and budget. Whether you need a daily, weekly, or monthly rental, we are Work Ready On Demand and ready to find your right rental solution.
1,000 Gallon Tanks
Easily fuel and service vehicles on your job site!
Side Panel Storage Compartments
Safely store your tools and equipment!
SPECIFICATIONS
Specs on our fuel and lube trucks vary and can be customized to meet your specific needs. Contact a sales rep for more details: 816-683-3300.