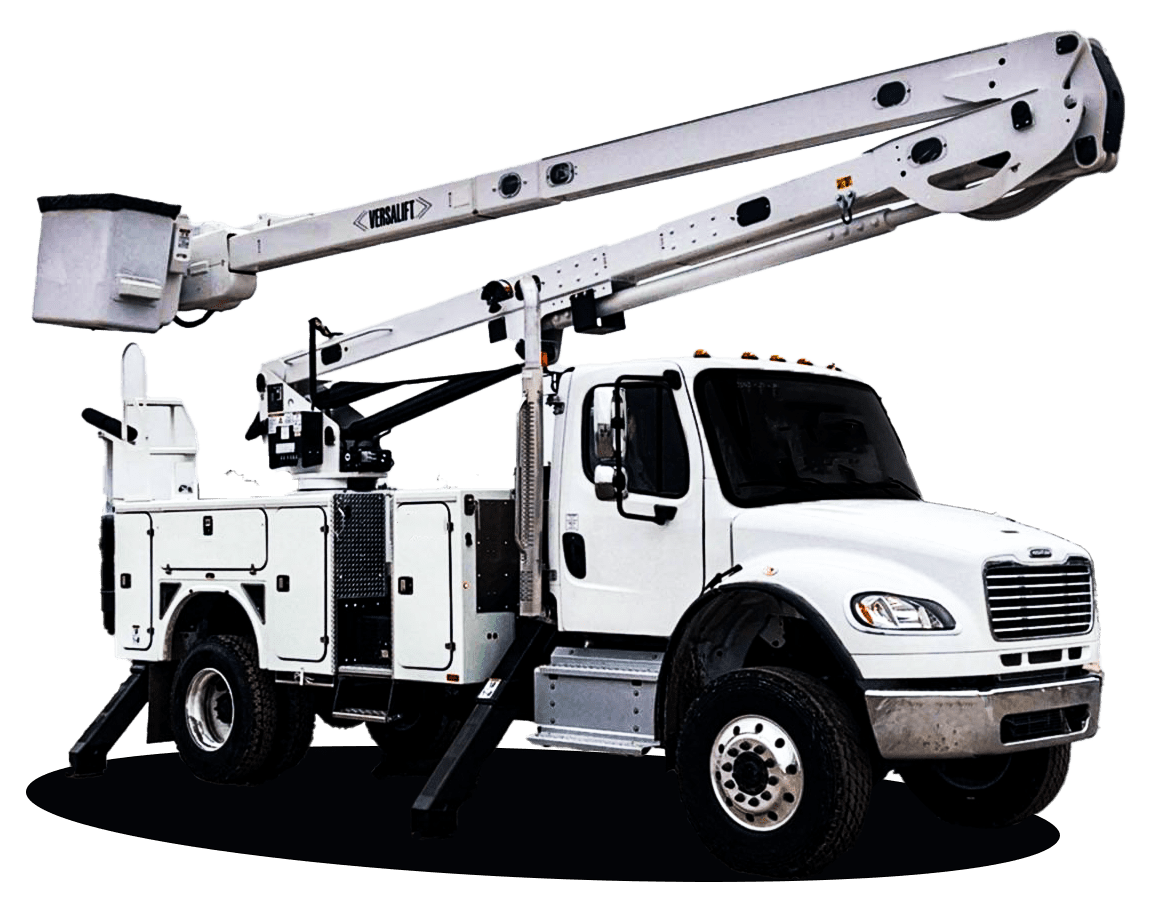 Material Handling Bucket Truck
Our material handling bucket truck rentals are designed to lift a person as well as a small load up to 55.5' feet in the air. This will allow you and your crew to effectively complete jobs that could not otherwise be easily or safely accomplished.
Our quick quote system customizes your package to meet your needs and budget. Whether you need your rental for a day, a week, or even a month, we are Work Ready on Demand and ready to find your right rental solution.
Side Panel Storage Compartments
Each side of the truck comes equipped with easily accessible compartments making storing your tools and equipment a breeze.
Material Handling Bucket
These trucks are designed specifically to handle moderate sized loads in addition to supporting personnel in the bucket.
Specifications
Features
Cab Type: Single
Make: Freightliner
Model: M2106
Drive Train: 4X4
Basket Type: Material Handling
Basket Capacity:
Working Height: 55.5'
FAWR: 14,000 lbs.
RAWR: 21,000 lbs.
Platform Capacity: 700 lbs
Jib Capacity: 2,000 lbs
120 Degree Lower Boom Articulation
Side Panel Storage Compartments
Trailer Tow
Power Locks
Power Windows
Cruise Control
Back up Camera