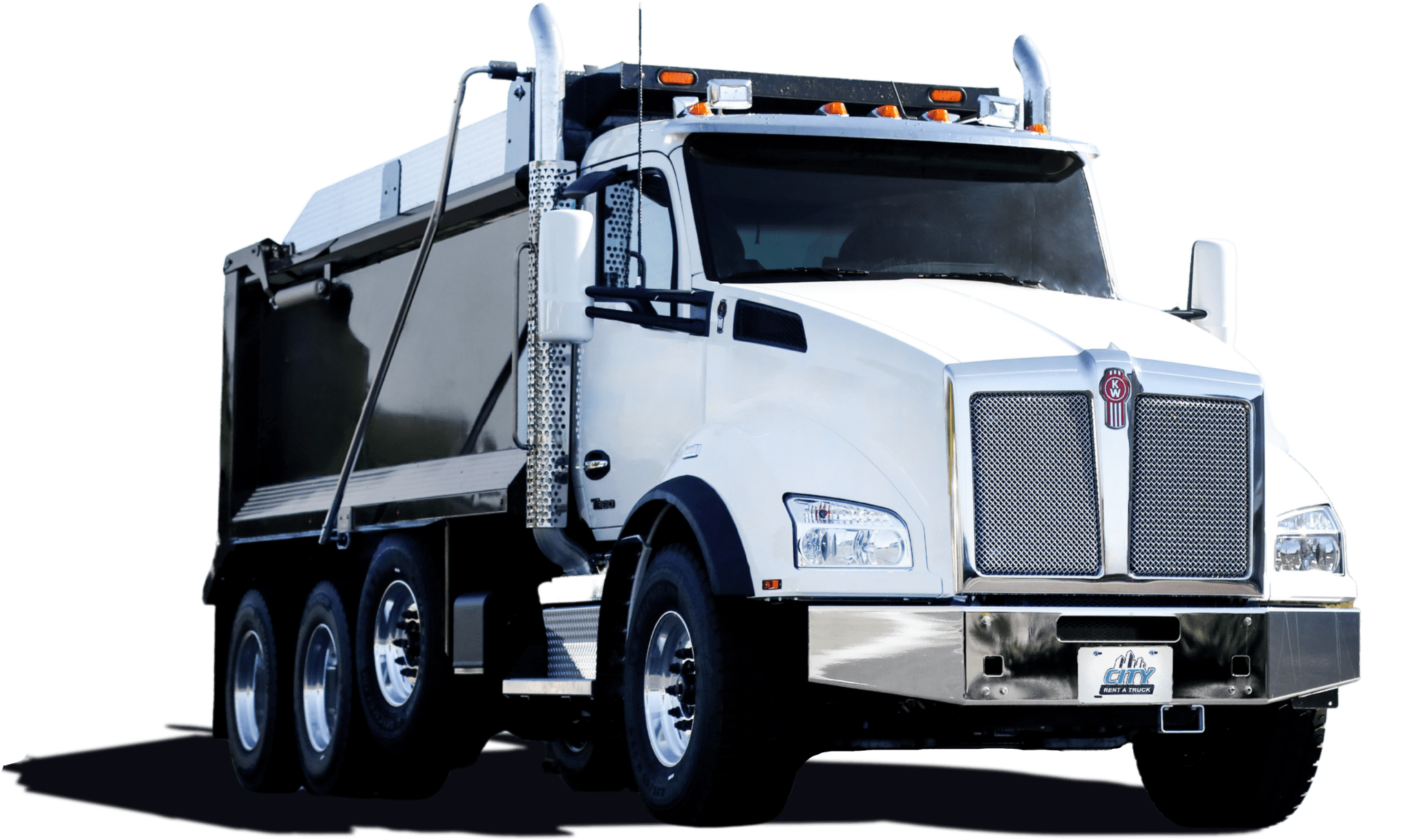 18 Yard Dump Truck
One of the most heavy-duty vehicles we offer at City Rent a Truck is our 17' Triple Axle Kenworth dump truck. This truck comes loaded with an 88,000-pound GVWR, 18-cubic yard dumping capacity, and a 485-horsepower MX13 engine, allowing this truck to handle extremely heavy loads.
At City Rent a Truck, we can customize your rental or lease package so that it fits your specific budget and needs. Whether you're looking to rent a truck from us for a day, month, or even a year, we are ready to find the right rental solution for you. Our dump trucks are Work Ready on Demand!
Heavy Duty Dump Capacity
These trucks are ideal for extremely heavy loads, especially considering they have a dump capacity of 18 cubic yards.
High Lift Tailgate
The high lift tailgate on this truck dramatically increases the vertical opening at the rear, reducing the chance of any damage that may occur when large rocks bounce or get caught up on a traditional tailgate while dumping.
Specifications
Make: Kenworth
Engine: MX13
Horsepower: 485 HP
Dumping Capacity: 18 Cubic Yards
GVWR: 88,000 lbs
Bed Length: 17'
Side Height: 5'
Axles: Triple Axle
Tarp: Electric
Fuel Type: Diesel
Fuel Tank Capacity: 110 Gallons
CDL: Required