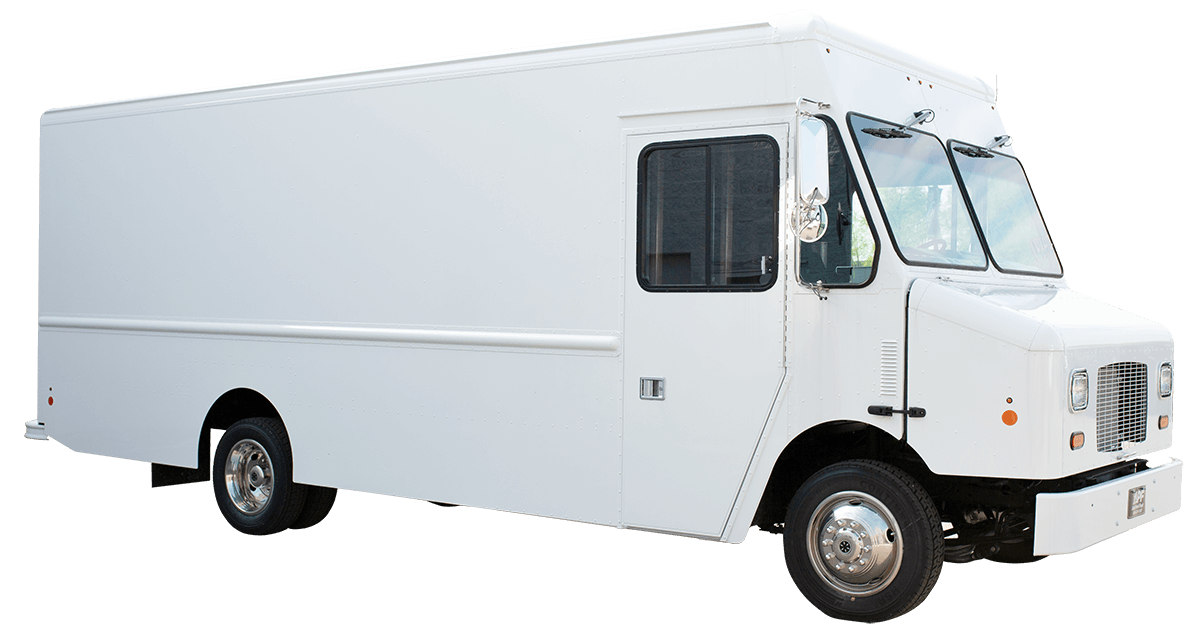 18' F59 Step Van
If you're a mid-mile or final-mile logistics company, our 18' F-59 Step Van from City Rent a Truck is one of the best solutions for you. With direct access from the cab to the cargo space of the vehicle, as well as two rows of interior shelving on each side of the rear, we believe that your business will have successful deliveries time and time again!
Interior Shelving
This step van features two rows of interior shelves that run along the sides of the van, creating the perfect space for your freight.
Easy Access to Cargo
Delivery will become a breeze with the ability to stand and walk straight from the cab to where your cargo is in the back.
Features
Specifications
Rear Back up Camera
AM/FM/CD/MP3
Interior Shelves
Heating/AC
SYNC
No CDL Required
Drivetrain: 4X2
Engine: 7.3 Liter V8
Fuel Tank Size: 36 Gallons
Fuel Type: Gasoline
Interior Length: 216"
Interior Width: 93"
Interior Height: 87"
Rear Opening Width: 61"
Rear Opening Height: 78"
Clearance Height: 114"
Max Payload Weight: 12,375 lbs
Max Loaded Weight (GVWR): 25,999 lbs
[CAUTION! The GVW (Gross Vehicle Weight = combined weights of truck chassis, box, cargo & passengers) must not exceed the GVWR (Gross Vehicle Weight Rating) or the actual licensed weight rating of the truck]