5 Powerful Ways COVID Has Transformed Construction Fleet Management
The U.S. industry is slowly starting to make its way back to a new normal, but what does that mean for construction? And more specifically, what does it mean for construction fleet management? 
Manufacturing companies worldwide are coming to terms with the realization that things will likely not return to the way they were pre-virus anytime soon. The good news is, the numbers are promising. The U.S. Census Bureau says that construction spending is still managing to stay ahead of its 2019 levels, with year-to-date expenditures of up 5% compared to last year during the same period. 
That being said, companies are coming back to abandoned construction sites with new rules and regulations they have to follow that will largely slow down production times and expand already high costs of construction. While these factors can't be changed, both because of federal guidelines and for the safety of crews, there are creative ways that construction companies can find savings and efficiencies in their process—starting with construction fleet management. 
What is Construction Fleet Management?
In a construction company, there are multiple pieces of equipment needed to get the job done. Construction fleet management is the act of maintaining the vehicles and ensuring they're being used to their fullest potential. 
A few typical roles of a construction fleet manager include:
Securing vehicles
Maintaining the fleet
Establishing logistics
Maximizing budget
Measuring utilization
Staying compliant
Tracking fuel consumption
Coordinating with outside agencies
Simply put: It's a whole lot of work. And in the middle of a costly pandemic, the role of a fleet manager becomes even more critical. This person is the first line of defense in a project when it comes to budget. Proper construction fleet management can lower costs, improve productivity, and lower the many financial and operational risks associated with construction. 
These professionals need to stay up-to-date on the industry and regulations to better serve their teams and customers. 
Changes to fleet regulations in COVID
The US Department of Transportation and the Federal Motor Carrier Safety Administration has issued some new guidelines to help keep drivers safe during the pandemic. Here's what you need to know:
Emergency relief exemption: If drivers are engaging in emergency relief, no HOS regulations apply, including breaks, restarts, and sleeper berth rules. 
Delayed International Roadcheck: The International Roadcheck is a yearly inspection of compliance and enforcement, plus educational opportunities for driver and carrier safety. 
Waived rules: Drivers are eligible for waivers if their licenses, medical cards, or permits expired before June 30.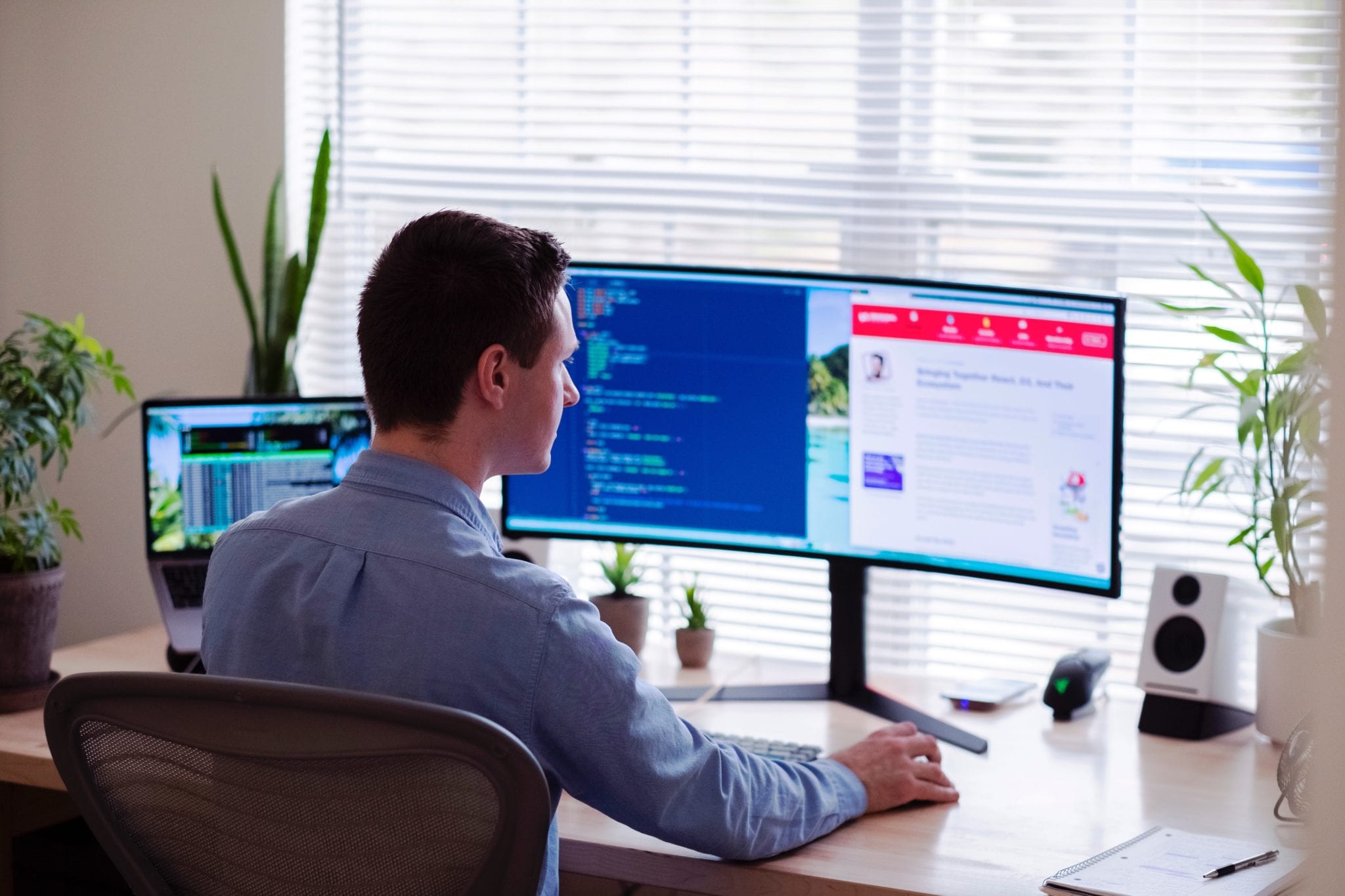 Automation & Digitization: The New Future of Fleet Management
As we start to look toward construction fleet management during a national pandemic, more and more of the work will likely be done on a remote basis. In fact, a recent survey from Fleet News found that nearly 75% of fleet decision-makers are working from home during the pandemic, with almost 66% of them saying that they expect it to be the new standard moving forward. 
That means that companies have to start changing their practices now if they want to stay ahead of the curve and ahead on timelines. Here's how they should do it. 
Create a plan for sanitization
Your employees are probably worried about Coronavirus. That's not a surprise. To help them feel more comfortable (and ultimately to keep them safer and your risk lower), your team should create a game plan for what sanitization looks like, both on the road and at home. 
Here are a few ideas:
Install automatic hand sanitizer dispensers in truck cabs
Allow for remote check-ins
Provide disinfectant wipes to all employees
We probably didn't have to tell you this. But remember: health and safety are more than just a necessity for employee health, it can impact your bottom line as well.
Use technology to aid in social distancing
Even with the latest advancements in technology, driving still can't be done from home. But, managing a fleet can. 
Access your fleet from the comfort and safety of your home with fleet management software. This can be an especially useful tool for teams who may have faced budget or personnel cuts recently and need to maximize the efficiency of their management team.
Using software to aid in your practices can also help you make sure that your drivers are doing their job to the highest possible level of efficiency. Whether that means taking the best route to and from a construction site or easing up on the brake pedal to maximize fuel efficiency, tracking is crucial in understanding where your money is going. 
Understand where money is spent—then reduce it
There are many costs associated with managing a fleet of construction vehicles, including the acquisition cost, depreciation, financing of vehicles, and more. When buying or leasing a vehicle, there's a lot of capital tied up in the decision. 
But during a pandemic, when timelines are lengthened, and the bottom line may be at a loss, having extra cash on hand can be critical to the overall success of a project or a company. Here are a few ways to do that.
Consider where vehicles can be shared
It may not make sense to continue providing single employees with vehicles. Pooling vehicles like cargo vans or other types of vehicles used for moving people to and from construction sites can be an excellent way to help lower some costs.
Make sure you're using the right vehicles for the job
You don't need a 4×4 pickup truck to run errands in town. Ensuring you're using the right vehicles for the job can help increase fuel efficiency, maximize fleet utilization, and minimize unnecessary wear and tear. 
Set a foundation for flexibility
It's not crazy to assume that the demand for project types will start to change as we head deeper into the year. New high-rise apartment complex projects may be swapped out for residential homes, while entertainment venues might transition into healthcare facilities. 
A good fleet management system should be proactive, not reactive. Having the foundation of flexibility in your company is essential in being able to accept new and different types of projects on the drop of a hat. 
Unfortunately, when you buy your lease outright, it can be difficult to transition outside of your industry. Renting construction fleets naturally provides the flexibility needed to add or subtract vehicles alongside demand and budget constraints.
Our team at City Rent A Truck can help you design, maintain, and rent construction fleets that make sense for your bottom line and the future. We work with you to establish goals and plans that are easily flexible and can help you take advantage of any and every opportunity that comes your way, without the worry of depreciation or expensive wear and tear. Contact us today to learn more.