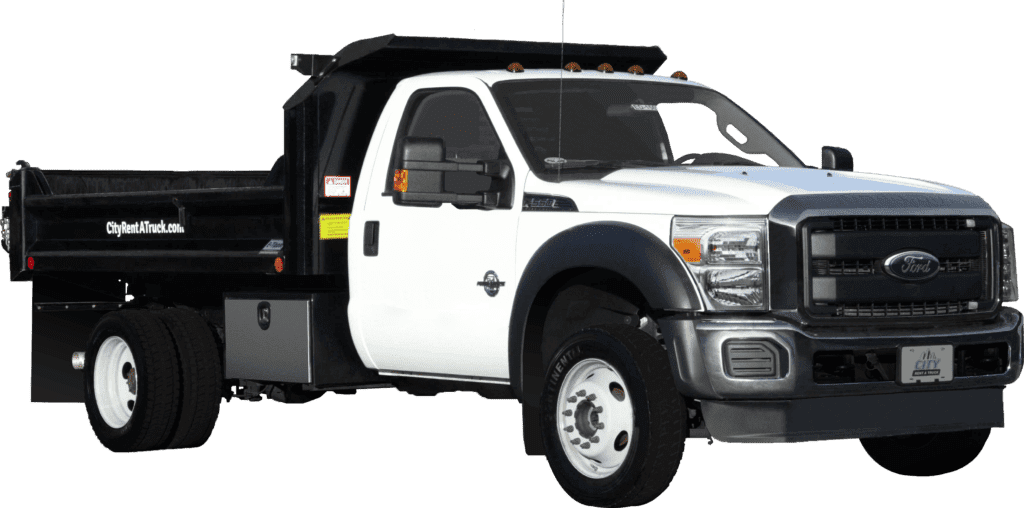 4 yard F550 Dump Truck
Whether you're carrying sand, gravel, or other types of loose material, our F550 dump truck rental can handle the load. These trucks seat up to 3 passengers, have a payload capacity of 12,370 lbs and include towing capabilities. Our dump trucks help keep job sites clean and projects moving forward.
Our quick quote system customizes your package to meet your needs and budget. Whether you need your rental for a day, a week, or even a month, we are Work Ready On Demand and ready to find your right rental solution.
Mega Performance
With a hoist capacity of 3.5 tons, dual rear wheels, 4x4 off-road capabilities, and 16" bed sides, this dump truck can complete even the toughest of jobs.
No CDL Required
Some dump trucks require a Commercial Driver's License to operate. For a more straightforward option for your business without CDL restrictions, rent a dump truck for your next project.
Features
Specifications
Cruise Control
AC
AM/FM/MP3/CLK
SYNC
Engine Block Heater
Trailer Brake Controller
Power Take-Off
Body Style: Regular Cab
Drivetrain: 4x4
Engine: 6.7L Power Stroke Diesel
Fuel Tank Size: 40 gal.
Bed Length: 11'6"
Bed Width: 7'2"
Bed Sides: 16"
Dump Bed Capacity: 4 Cubic Yards
Hoist Capacity: 3.5 Tons
Max Loaded Weight (GVWR): 19,500 lbs.
Max Payload Weight: 12,370 lbs.
Max Trailer Tow Weight: 18,500 lbs.
[CAUTION!: The GVW (Gross Vehicle Weight = combined weights of truck chassis, hoist, body, cargo & passengers) or the GCW (Gross Combined Weight = GVW + Loaded Trailer Weight) must not exceed the GVWR, GCWR or the actual licensed weight rating of the truck]