Safe Winter Driving Tips for Truck Drivers
If you're located in the Midwest like us, you can understand just how unpredictable the weather can be. But it's not the only area that experiences snowy conditions. According to the Federal Highway Administration, over 70% of the nation's roads are located in snowy regions, meaning nearly everyone needs to know how to safely drive in winter conditions.
Before the season starts
Complete your fleet maintenance checklist
Getting fleet vehicles from A to B in the safest and most efficient way possible is a top priority for many industries. Having vehicles regularly serviced and maintained is vital to make this possible, especially for companies who rely on fleets as part of their day-to-day operations. This fleet maintenance checklist can help.
Add diesel fuel supplement
When the temperature drops below freezing, diesel engines can form wax that clogs the fuel filter. Adding a diesel fuel supplement protects against fuel-filter icing to allow everything to flow as it should.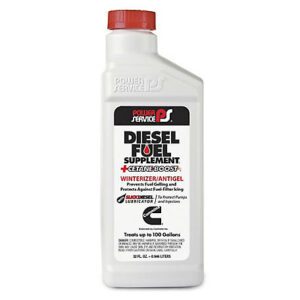 And if you rent from us, this is one of the easiest safe winter driving tips for truck drivers to check off your list! City Rent a Truck provides a free bottle of diesel fuel supplement to anybody renting a diesel truck. Dump in one 16 oz bottle per 40-gallon tank when you refuel to prevent fuel gelling.
Find a location to store your vehicles 
This one seems obvious but is worth noting. If you have access to a garage, make sure you utilize it to keep vehicles from being exposed to the extreme cold. This will prevent fuel gelling, cold engine starts, icy windows, and decrease warm-up time. 
Create a winter preparation kit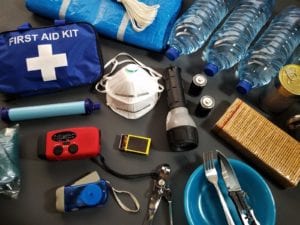 It's essential to check that you have the right equipment before starting your journey, especially during the harsh winter months. With icy roads causing more than 156,164 auto crashes every year, being prepared for the worst is one of the smartest things you can do as a safe driver. 
According to OSHA, these are the items you should have on hand in the case of an accident or stalling during winter: 
Flashlight
Jumper cables
Abrasive material (sand, kitty litter, even floor mats)
Shovel
Snow brush and ice scraper
Warning devices (like flares)
Blankets
For long trips, add food and water, medication, and a cell phone.
In the case of an accident or breakdown, knowing what to do when you get stranded can make all the difference. 
Let a diesel engine warm-up
Due to the nature of diesel engines, they require some extra help when first starting up in the cold. When starting a diesel engine in the winter, turn the key to the "ACC/On" position (just before starting). You will see the Glow Plug Symbol (pictured) come on, meaning the engine is heating.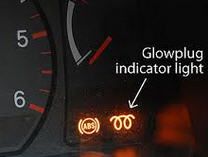 Once this symbol goes away, start the engine completely.
If you're driving a standard engine, you don't need to worry too much about warming up the engine. In fact, idling your engine for too long can actually break it down faster. 
Use de-icer spray
Scrapers work well for snow, but they only go so far when ice is involved. De-Icer spray is very cheap and will go a long way to get rid of that extra sheet of ice in the winter. For best results, use it with a scraper. Trust us; you'll thank us later.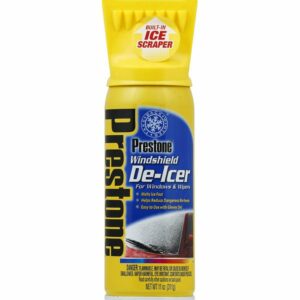 On the road
Drive with caution
We probably don't have to tell you this, but a list of safe winter driving tips for truck drivers wouldn't be complete without at least mentioning the need to be a more cautious driver. Here are a few of the most common (and necessary) tips that you should follow this winter:
Check twice: Visibility can be limited during snow, so make sure you look twice before turning or entering through an intersection. 
Stay smooth: Try not to do anything sudden in the snow, like brake. Instead, pump your brakes lightly to try and maintain traction on the icy road. 
Give yourself space: On icy roads, your stopping distance is about 10 times longer than usual—meaning you need to give yourself room at all times. 
Be aware of bridges: Bridges freeze faster than traditional roads, meaning they may be slick long before you feel it on the main highway.
Make your own path: Don't drive in the tire ruts of other vehicles as there may be packed ice underneath. 
Take extra care with your trailer
Pay extra attention to your trailer tires if you're hauling during winter. Towing a trailer in the snow asks a lot from your vehicle, which is already maxed out on available traction. You'll want to make sure you drive extra slow and cautious if you have a trailer hooked up. Check out our towing safety checklist for specific tips!
Pay attention to the tire spray
This is one of our favorite safe winter driving tips for truck drivers. You can use the tire spray coming off of the vehicles around you to gauge the specific weather conditions. The more water that's being sprayed, the safer the road will be. 
When the water isn't spraying, but there's moisture on the road, it's more likely that the road is starting to freeze—meaning you'll need to be more cautious. 
After your trip
Plug it in 
If equipped, plug in the engine block/glow plug heater overnight when it drops below freezing.
A block heater warms the engine to increase the chances that the engine will start and warm up the vehicle faster than it usually would in frigid weather.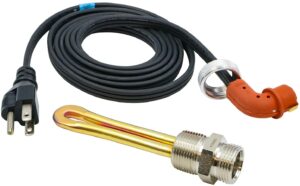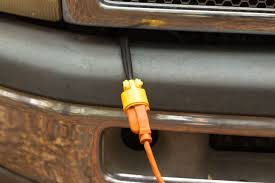 Fuel up 
Don't park your vehicle without first checking the amount of fuel. In winter, you should always have at least half a tank of gas. Journeys may take longer than planned or you may need to find alternative routes.
4 Wheel Drive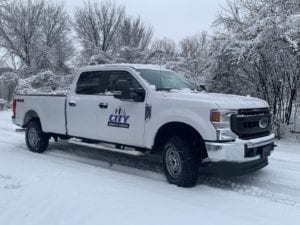 If you have the capability, switching to 4WD can have a big impact when driving in harsh weather conditions. Knowing when and how to use 4WD however is important.
4WD High

This setting should be used when driving at higher speeds on roads that are snowy, slick, or icy. This is the setting you will use most often in winter conditions.

4WD Low

This setting is used when you need serious traction. You should never use this setting at speeds over 20 mph, and will really only need it when you are going through extreme ice or snow, doing a steep climb, or going through extremely rough terrain.

When not to use 4WD

Do not use when you are driving on flat, smooth, and dry roads as it can actually damage your vehicle. You will also burn through a lot more fuel driving in 4WD, so only use it when necessary.
If you are in need of a reliable 4WD vehicle for temporary use this winter, but don't want to actually buy one, City Rent a Truck offers 1/2 ton, 3/4 ton, and 1 ton pickups, as well as 9′ F550 flatbeds that are all 4 wheel drive capable!
Conclusion
There are many unknowns when it comes to winter driving. Because of this, it's critical that you control every possible factor that can be controlled. Remember: You're the captain of your vehicle, and it's important that you drive like it. 
Be cautious, but be confident, and most importantly, be safe. And be sure to contact us for more information about our 4WD vehicles, or with any questions on winter weather driving tips!