Towing Safety Checklist: How to Tow a Trailer in 6 Steps
Most of us remember the first time we hauled a trailer. 
For some of us, it was a successful adventure. Others … not so much. 
As we head into nicer weather, freeways will slowly start to fill with large trailers hauling equipment and materials to construction sites and truckloads of families towing campers for a weekend getaway. 
Some of these people may be more experienced, while others may be hauling for the first time (those are the ones you need to look out for) For those wanting to feel more confident when towing a trailer, we took what we've learned over the years to create this resource for how to tow a trailer safely and securely, no matter where you're headed or what you're hauling.
Here is a 6-step safety checklist for how to tow a trailer: 
Figure out your tow capacity
Proper weight distribution
Hitch your trailer correctly
Secure your load
Check tires & lights
Test the brakes
Let's go into more detail on each step of this towing safety checklist.
1. Figure out your tow capacity
The first step in safely towing a trailer is to first know how much you can actually haul. Each vehicle has its own maximum towing capacity that is determined by the manufacturer and dictates how much you should haul on your trailer.
Maximum towing capacity takes into account the GVWR, GAWR, TW, and a few other factors:
Gross vehicle weight rating (GVWR): Total loaded weight limit for a vehicle. This includes the vehicle, its passengers, cargo, and any other accessories. 
Gross combination weight rating (GCWR): Total towing weight limit for a vehicle. This number includes the weight of the tow vehicle plus the loaded trailer, equipment, passengers, fuel, and any cargo.
Gross axle weight rating (GAWR): Total weight a single axle can bear. This number states how much weight each axle of a vehicle or trailer can hold, and is typically different between front and rear axles. 
Tongue weight (TW): Total weight placed on the trailer hitch. This number is important for understanding how best to control the vehicle. 
These tow ratings can be found either in the owner's manual, on the company's website, or on the driver-side door jamb of the vehicle. Ultimately, if the trailer weighs more than the vehicle ratings, it's too heavy and should not be hitched to the vehicle. Simple as that.
The dangers of hauling more than capacity
Towing more than capacity means you will have less control over your vehicle—which is never a good thing. In fact, over-and under-loading a trailer is one of the leading causes of towing accidents and can put yourself and others on the road in danger. 
When towing more than capacity, you may experience trailer sway, which can run you and your vehicle off the road. We highly recommend that you try to practice towing before you ever hit the open road so that you can learn first-hand how to handle any issues you may face and to gain a little more confidence in your hauling capabilities.
How to increase towing capacity
What if your vehicle can't haul what you need it to haul? Instead of hauling more than it can handle and possibly damaging your truck for good, you may consider increasing the towing capacity. This is only recommended if you need to haul just a little more over what the vehicle recommends (not a few thousand extra pounds). 
You can increase the towing capacity of a truck in a few ways: 
Upgrade the exhaust system
Change the braking system
Enhance suspension
Increase the size of the radiator
It's not easy to do this, and for many people, it may be more headache than it's worth. In the end, you may be best off just renting a truck or buying a vehicle that can withstand the challenge without putting your vehicle and others at risk.
2. Proper weight distribution
Make sure you always follow the 60/40 rule when loading your trailer. To do this load the front of your trailer with your heaviest cargo, placing close to 60% of the weight forward of the front axle. You can load the remaining 40% of the weight behind the axles. You should also make sure the weight is distributed as evenly as possible from side to side.
If you do load the back half of your trailer heavier than the front half, it can cause severe trailer sway, making it very dangerous and hard to control. Watch the video below for an example of what proper and improper weight distribution looks like in practice.
3. Hitch it correctly
After you've figured out how much you can haul, it's important that you hitch the trailer safely using the right towing frame and ball size. 
Each trailer requires a specific type of hitch and ball that cannot be swapped out for any other type. It's extremely important to know what type of trailer is right for your vehicle.
Once you've figured that out, now it's time to safely hitch the trailer. To do this, position the trailer so that it's directly facing the hitch. Then, back the vehicle up until you're close enough to the trailer that you can maneuver it so that the ball is directly under the coupler.
If the ball isn't secure, you run the risk of losing your trailer during your time on the open road. 
Watch these videos for a little more guidance:
4. Secure your load properly
We've all driven behind landscaping vehicles whose loose dirt and debris hit our windshield, or we've seen a single sad shoe on the side of the road looking for its owner. These are just a few minor examples of what can happen when you don't secure your load properly. 
Other, more extreme (and costly) examples include losing expensive lumber, shifting materials and broken goods, or even damaging another car. 
Also—securing your load is the law. 
To secure your load, you'll first need to make sure you have the right materials to keep things secure. We recommend:
Rope, chains, or tow straps
Tie-downs 
Tarps 
Cargo nets 
Some trailers may already come with these standard features (many of ours include tie-downs already in the frame of the vehicle) while some you may need to purchase on your own. 
You'll choose the materials depending on what you're hauling. For example, if you're wondering how to haul a refrigerator, you'll want to haul it upright (hauling a refrigerator on its side can damage the compressor and ruin the efficiency of the system), which can be tricky to navigate. The best way to do this would be to tie it to the headboard of the trailer with rope or tow straps. 
If you are hauling lighter materials that are likely to fly away when traveling, like cardboard for example, cargo nets or tarps can help keep everything in place and make sure that you're in accordance with local and state laws. And just common decency of not littering as you drive.
Here are a few final tips for loading your trailer:
If you have materials that extend past the confines of your trailer, make sure to use flags or other warning signs to caution other drivers.
Keep a close eye on your haul while driving because things may shift as you move.
Don't let your cargo cover your lights, license plate, or any other reflectors.
If you aren't sure how many tie-downs or straps to use, use more than you think. Always use more than you think you need to.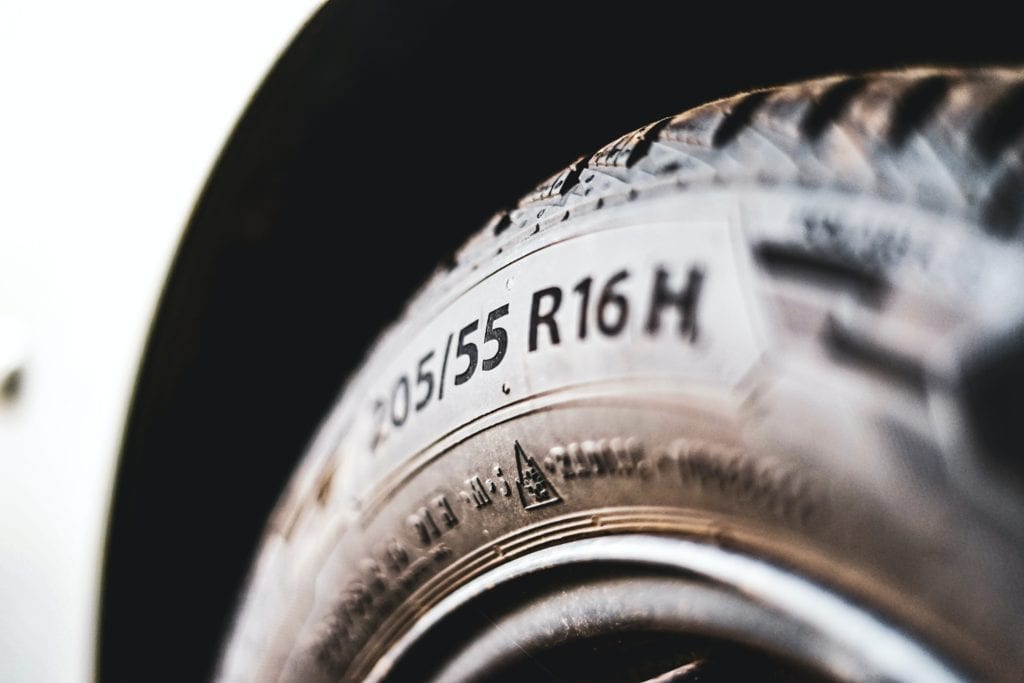 5. Check the tires & lights
Many drivers focus on the tires and lights on their towing vehicle but forget to check the trailer. These lights and tires are just as important—if not more so—than the ones on your truck, so make sure you don't overlook them! 
Since trailers aren't used as often as vehicles, it's more likely that tires may be dry and cracking or lights may be burnt out. It's important that you check your tires every single time you hook them up to ensure they're in working condition.
Plus, it's the law. All trailers are required to display brake and turn signal lights, so not having them in working condition can lead to costly fines and tickets that could have easily been avoided.
6. Test the brakes
Can you imagine anything worse than hitting the road and finding out your trailer's brakes don't work? Talk about an expensive mistake. Before you ever leave the driveway, make sure you check that the brakes on your trailer are in good condition. 
Smaller trailers with light loads will likely rely on the brakes of your vehicle. But, bigger trailers that are designed to carry a heavy load typically have a braking system of their own.
Make sure this system is hooked up to the manual braking system on your vehicle and is ready to be put to work. 
Bonus: How to drive with a trailer
Now that you're ready to hit the road, there are a few things to remember when driving with a trailer. 
Plan your route
The more you can plan ahead, the safer your drive will be. If there are a few options for routes you can take, we recommend choosing the one with the least amount of turns, stops, and, well, other drivers. This will make your ride much more stress-free from start to finish.
Drive slower
It's simple: drive slower when you're hauling a trailer. The slower you drive, the more control you will have over your vehicle and the more space you will have to make smarter decisions if necessary, like changing lanes or braking. 
Brake with purpose (and caution)
Braking is the hardest thing to learn when figuring out how to drive with a trailer. If you've done everything correctly above, braking shouldn't be too big of a deal. But when you brake too fast, you'll see how well your trailer is hitched and how well your items are tied down. You just have to hope the answer is "perfectly."
Ready to hit the road? We offer up-to-date and well-maintained trailer rentals that are ready to get the job done. Check out our full line of trailer rentals today!